Calcium Chloride Dihydrate
The specification of calcium chloride as follow:
- Appearance : White flakes
-Solubility: Readily soluble in water
-Chemical Formula: CaCl2
- Form : Dry in form & fairly uniform in size .
CAS : 10035-04-8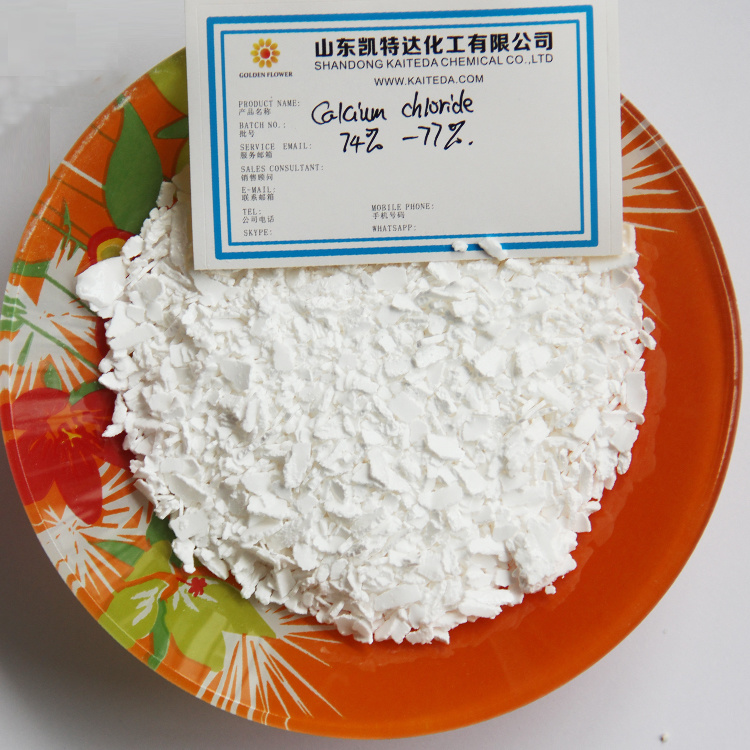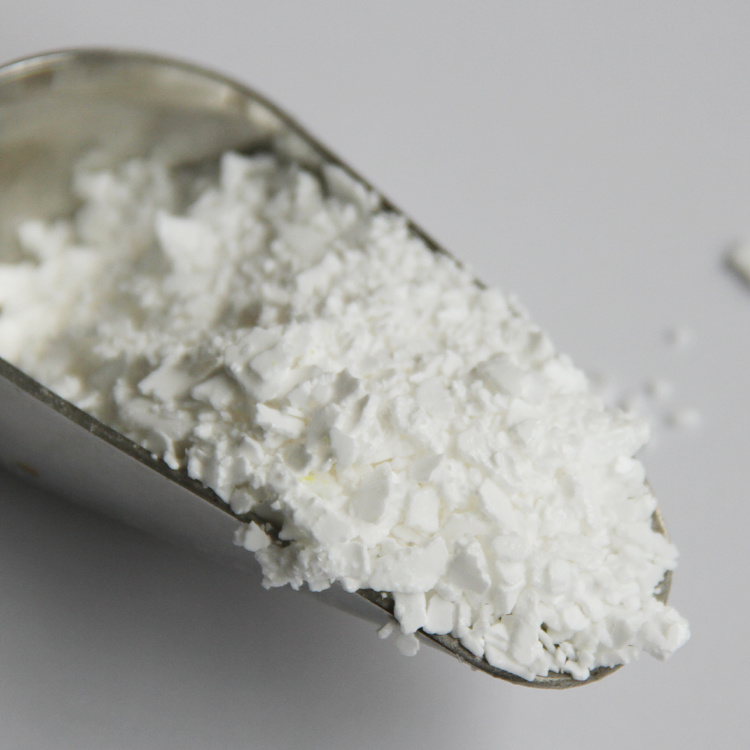 Application:
Use one: snow melting agent
Use 2: used as a refrigerant, also used in food processing, pharmaceuticals, etc.
Use 3: Used as a calcium fortifier, a chelating agent, a curing agent and a refrigerant for freezing in the food industry.
Use four: for feed calcium supplement.
Use 5: As a coagulant, China's regulations can be used in the amount of soy products
according to production needs.
Use 6: Used as a refrigerant (such as frozen brine for freezer, frozen brine for ice making and ice making), antifreeze, automobile antifreeze, fire extinguishing agent. A flame retardant for the melting and melting of snow, cotton fabric finishing and finishing. Used as an adhesive and wood preservative. It is a raw material for the production of anhydrous calcium chloride. Used for wall painting and plastering operations to increase the ability to coagulate. Rubber production is used as a coagulant. The mixed starch paste is used as a sizing agent. Also used for non-ferrous metal smelting. Used as a medicine.
Use seven: oxygen, sulfur absorbent. Food protectant. Sizing agent. Water purifying agent. Antifreez e.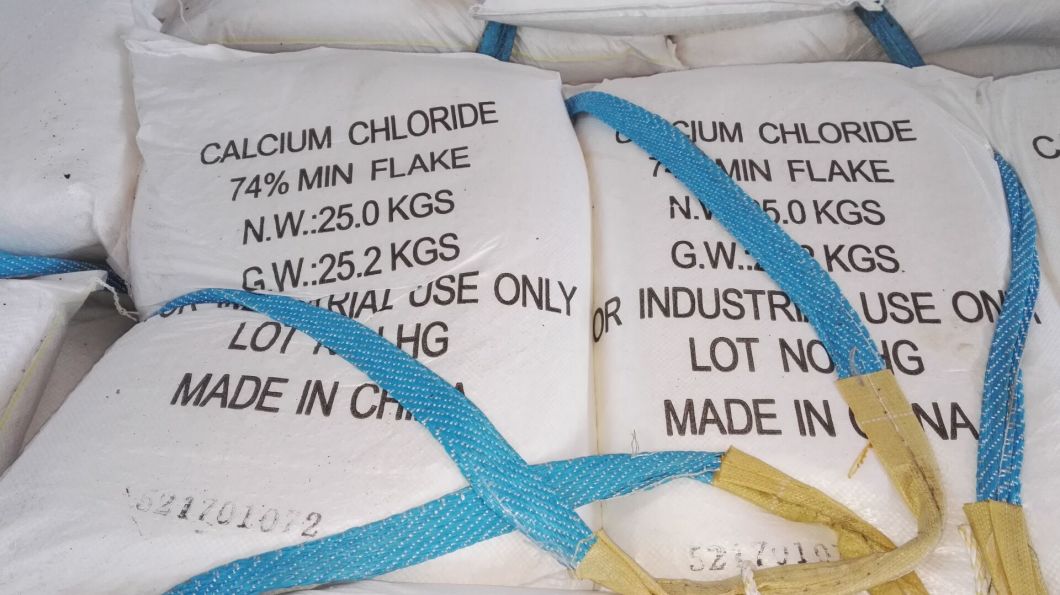 Package and storage :
Net Weight: 25 kg/bag. 1000kg/bag.
Guarantee period: two years .
Store in a cool and dry place
| | |
| --- | --- |
| Item | Quality Index |
| Purity (As CaCL2) | 74 % |
| Sulphate (As CaSO4) | 0.08 % max |
| Alkali Metal Chlorides (As NaCL) | 2.0% max |
| MgCl 2 | 0.3% |
| Potassium | 0.3% |
| FE | 0.006%max |
| Alkalinity (As Ca(OH)2) | 0.18 % max |
| Water insoluble | 0.05 % max |
| PH of 10% solution@ 20ºC | 8.3 |
| Specific gravity | 0.835 |
COMPANY PROFILE
Shandong Kaiteda Chemical Co.,Ltd Belong to Spring Share Group Limited(HK) was founded in 2007, which is a world famous chemical supplier. With the goal of customer satisfaction, KAITEDA focuses on Ferrous Sulphate/Aluminium Sulphate/Polyaluminium Chloride/Calcium Chloride/Magnesium Chlorideand other chemical products' production, trading, research, marketing and investment, to provide chemical purchasing one-stop service for the whole industry chain.




FAQ
Q1. Are you manufacturer or trading company?
A: We are a manufacturer and trading combination.
Q2. Can you make packing and logo as customer request?
A:Yes we can , if you have special needs ,please contact us
Q3. What is your payment term?
A: T/T ; DP at sight; LC at sight
Q4. what is your lead time ?
A:within 10-15days after the deposit and confirm all the accessory .
Q5. Sample is available ?
A: Yes, free sample within 500g, just courier fee is paid by you via Trade Assurance.
And we will return back you on the first contract.
Contact Information