Ivermectin is widely used in cattle, sheep, horses, pigs, gastrointestinal nematodes, lung nematodes and parasitic arthropod, canine intestinal nematodes, ear mites, scabies mites, silk worm and microfilariae, gastrointestinal nematodes and external parasites and poultry. This product belong to the broad-spectrum drug resistant parasites.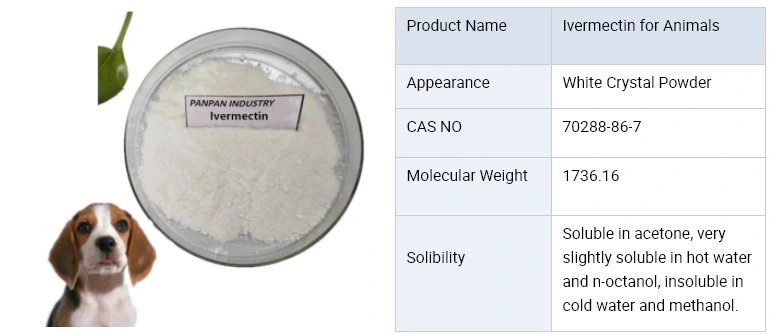 In veterinary medicine ivermectin is used against many intestinal worms (but not tapeworms), most mites, and some lice. Despite this, it is not effective for eliminating ticks, flies, flukes, or fleas. It is effective against larval heartworms, but not against adult heartworms, though it may shorten their lives. The dose of the medicine must be very accurately measured as it is very toxic in over-dosage.
It is sometimes administered in combination with other medications to treat a broad spectrum of animal parasites. Some dog breeds (especially the Rough Collie, the Smooth Collie, the Shetland Sheepdog, and the Australian Shepherd), though, have a high incidence of a certain mutation within the MDR1 gene (coding for P-glycoprotein); affected animals are particularly sensitive to the toxic effects of ivermectin.
Clinical evidence suggests kittens are susceptible to ivermectin toxicity. A 0.01% ivermectin topical preparation for treating ear mites in cats is available.
Ivermectin is sometimes used as an acaricide in reptiles, both by injection and as a diluted spray. While this works well in some cases, care must be taken, as several species of reptiles are very sensitive to ivermectin. Use in turtles is particularly contraindicated.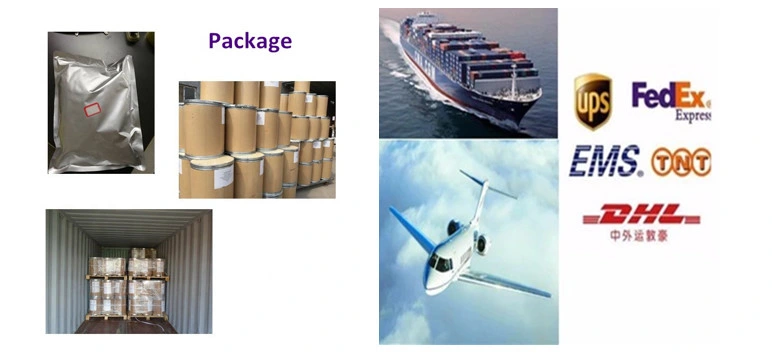 Packing
1 kg/alu foil bag, 25 kg/drum
Delivery Time
* 24 hours by express
* 10 days by air
*15 days by sea
Shipping time by express
5-7 days by TNT, DHL, FEDEX, UPS, EMS
Shipping time by air
7-10 days
Shipping time by sea
* South America: around 40-60 days
* Southeast Asia: around 10-25 days
* Africa: around 40 days
* Europe: around 35 days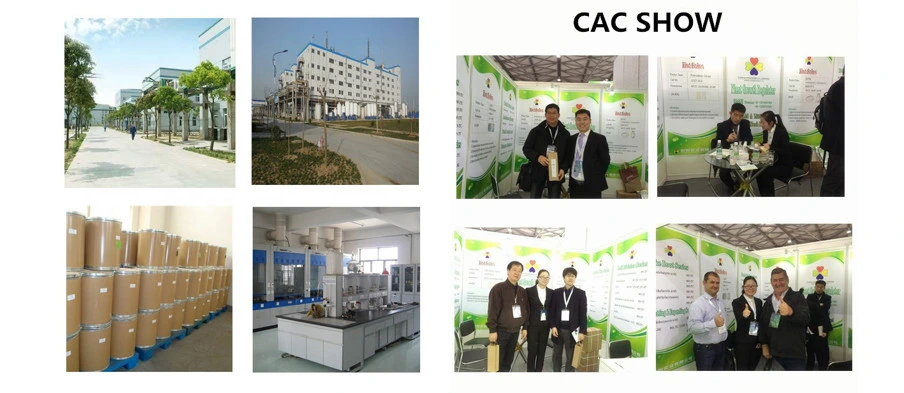 PANPAN INDUSTRY CO., LIMITED
was located in Zheng zhou National University Science Park. It is a professional manufacturer and exporter who focus upon research, yielding, and sales of plant growth regulators, foliar fertilizer and pesticide.
With superior quality and competitive price, our products not only are sold well in China, but also exported to Europe, North America, Southeast Asia, the Middle East and South Africa.
In the future, we sincerely hope to cooperate with friends from at home and abroad to create a prosperous future!