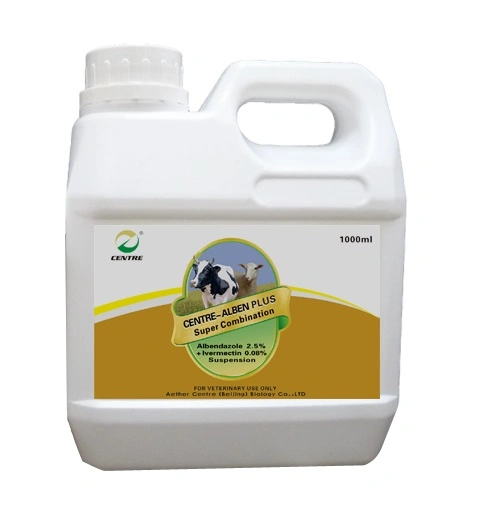 Beijing Centre Biology Co., Ltd is a high-technology company specializing in researching, developing, manufacturing and selling animal health care products. Our core products contain natural herbal products\Vaccine, chemical drugs and feed additives.Who we are :
We are the GMP manufacturer for Herbal products and a chemical medicine and vaccine producer for animal health in China. We are the National Standard Maker for certain Herbal Veterinary Medicines in China, We are qualified with GMP,Europe GMP+ Standard, ISO 9001 and ISO 14001.
We own :
14 National New Veterinary Drug 13 national patents 4 national programs
Our Employees:
Our company has more than 1000 employees among whom over 63% are technical professionals. we have a great researching and developing team of 68 staffs , among whom includes 3 professors, 1 homecoming post-doctorate, 2 doctors, 5 experts, 35 masters, 10 undergraduates etc, who are in different field, such as Chinese traditional Veterinarians\Applied chemistry\Plant Chemistry\Biotechnology\Animal Nutrition\Animal Diseases\Microorganisms\pharmaceutical engineering etc.
Our quality control and research ability :
We strictly control the products quality according to GMP regulations. The quality of product not only accord with the China Veterinary Pharmacopeia, but also with the United States Pharmacopeia (USP), the European Pharmacopeia (EP) and British Pharmacopeia (BP or BVP) We possess more than 100 advanced quality detecting equipments, such as High Performance Liquid Chromatograph( 4 sets) ,High Performance Thin layer Chromatography , Ultra cold freezer\High speed refrigerated centrifuge\CO2 gas incubator\Inverted microscope\ELIASA\Superclean bench\Ultrasonic cell disintegration etc.
Our Production abilities:
Our factory is located in an area of 82,000 m2 with 52,000m2 building area. We have 48 GMP production lines to produce the high quality products including : Vaccine Herbal Extraction Liquid Injection Powder for injection Oral Solution Intra-mammary Infusion Powder Disinfectant Our Products and customers: We have 35 Herbal veterinary drugs and feed additives, 10 Vaccines, chemical drugs including liquid injection , powder for injection , Oral Solution , powder, disinfectant and feed additives We have supplied the quality products to many customers in China and abroad, such as 90% of poultry and livestock breeding bases for export\pigs breeding bases for exporting to Hong Kong\big-scale breeding enterprises and more than one thousand wholesalers in China .Our products also have been exported to more than 50 countries in Europe, South America,Asia and Africa.
Our group company contains:
Aether Centre (Beijing) Biology Co., Ltd Beijing Centrebio Biological Co., Ltd Beijing Aether Herbal Products Co., Ltd Beijing Centre Institute Centre (Gansu, Hunan, Heilongjiang) Herbal Planting Bases Our Motto: "Win-Win". All our customers and all of us will benefit from the progress of our company. We will continually promote a healthy industry by supplying more top- quality products to customers in China and abroad.
FAQ